Rates valid from Feb 15th 2022 (1st increase since may 2016...)
The time mentioned is the effective duration of treatment and does not include time allowed for discussion or to get ready.
SWEDISH AROMATHERAPY MASSAGE AND PREGNANCY MASSAGE
30 minutes : 35 euros (upon request: legs only, or back only)
60 minutes : 60 euros
COMBINED SESSIONS
1h15 : 30 minute-massage et 45 minute-reflexology : 75 Euros (instead of 80 euros)
1h45 : 60 minute-massage et 45 minute-reflexology : 95 Euros (instead of 105 euros)
GIFT VOUCHERS
Personalised upon request:
for the amount of your choice
for the treatment(s) of your choice at above rates
PRE-PAID SESSIONS
10 sessions: the 11th of same kind offered (valid 1 year)
5 sessions: the 6th of same kind at half price (valid 6 months)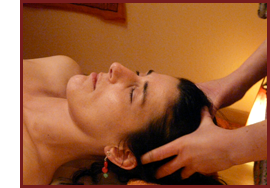 Price must not be an obstacle; feel free to contact me in case of financial difficulties; we'll discuss a donation-based session "in conscience".
"Challenging your perceptions opens the door to a whole new understanding of yourself"