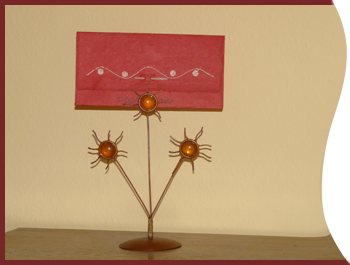 Lovely vouchers are available to give your friends and loved ones a treat; but also to inspire them to give YOU the treat.
These invitations to serenity are a most appreciated and original gift.
The vouchers are personalised with the value or the treatment(s) you choose. (see "rates" section)
How to purchase them?
You can come and buy them at my practice place (only with previous appointment)
I can send them to you with no extra charge after previous arrangement by phone or email; the voucher will become effective after bank transfer of corresponding amount.
Last minute
In case of last minute request, I can email a virtual voucher either to your or directly to the person you offer it to.
For companies
Gift vouchers are a perfect tool to fight stress at work and its consequences on health and absenteeism; they boost motivation and performance.
Chair massage on the premises is a very good thing but I believe it important to also promote a time "for oneself" in a "cocoon" outside work.
The company can offer the full amount of a session, or part of it (the employee pays the difference)
"Challenging your perceptions opens the door to a whole new understanding of yourself"